Attention

- Announcing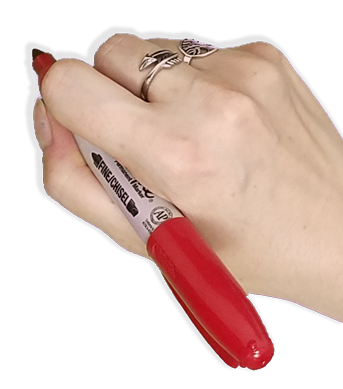 Directly applicable to all hazardous waste generating locations at the University of Kentucky.
What
A federally mandated regulation known as the Hazardous Waste Generator Improvements Rule, has been made final in Kentucky and it has changed key elements of the way in which those who generate hazardous waste must manage those wastes.
How Are you Affected
If your job functions or researching and teaching activities result in the generation of hazardous waste the new regulation will impact the way in which you are required to document, accumulate and manage that waste while it is in your possession.
Additional Information
The details of the way in which the University will address the new regulation will be provided through live training opportunities as scheduled below:
Several live training events were held during the month May to provide details of the new regulation and the specific strategies of how the University will attain compliance. If you were unable to attend any of these live events, please check back to this page and a recorded version will be available very soon. In addition, printed guidance and other resources are currently available:
Contact Information
The primary contact for the new requirement and the University's strategies for compliance is Ron Taylor, Assistant Director, Environmental Management Dept.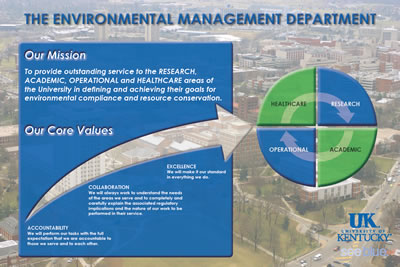 Environmental Management Department
Environmental Quality Management Center (Building No. 490)
355 Cooper Drive
Lexington KY 40506-0490
(859) 323-6280
Fax: (859) 323-6274