Map of the University of Kentucky's MS4 Permit Coverage
The aerial extent of the property over which the University is required to manage stormwater pursuant to its MS4 Permit is provided on the map below. The map also provides a designation of the watersheds into which each area of the campus discharges.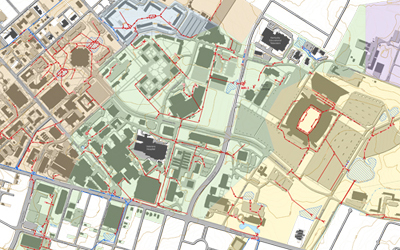 Click here or the thumbnail above to open the full map.
Click here for Stormwater Sewer Map.